Best Time to Visit Rajasthan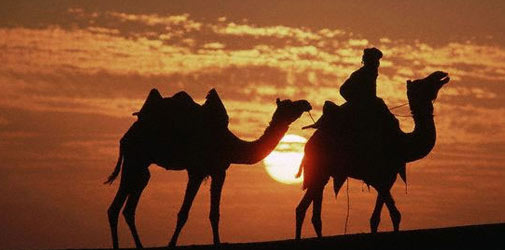 Rajasthan has become a hot spot for Indian and foreign tourists, who flock to this state to see as well as experience its rich culture and historical monuments, which are quite unique and splendid. Colorful festivals, vibrant fairs, pilgrimages and intriguing wildlife safaris are some other main attractions that this land of smiling and chivalrous people has in store for a visitor. No matter what one is looking for in a tourist destination, Rajasthan over achieves one's list as it has something for everyone, no matter what age or taste one has. Though Rajasthan is visited by travelers year round; however, the region experiences quite a bit of extreme temperatures during summers, when days are scorching hot and nights are surprisingly chilly.
The state experiences its best climate during monsoons which occur during the months from July through September and remains refreshingly pleasant during the winter months of October to March. In summers, the maximum temperature can shoot up to 45 to 48 degree Celsius; the heat is at its zenith in the months of May and June. It is advisable for visitors hailing from cooler climates to take proper precautions while visiting this region during summers. Simple precautions like use of broad rimmed hats, sun block creams, head scarves and light loose cotton clothes are a great way to beat the heat. To avoid dehydration due to sweating, it is best that one increases fluid intake; this way one can enjoy the mesmerizing sites of Rajasthan even in summers.
For those who think they cannot handle the heat, the best time to visit Rajasthan is in winters. During winters, the days are pleasantly warm and give visitors ample opportunities to soak in the picturesque natural beauty of the state, go sightseeing and enjoy its fascinating monuments from opulent palaces to elaborate forts and wonderful temples. One can also indulge in various outdoor activities like desert safaris and visit various interesting fairs and festivals that are celebrated throughout the state. The chilly winter nights give one a chance to sit around the bonfire and see various electrifying cultural performances, comprising of various enthralling folk dances and rhythmic desert music. All these things make Rajasthan a dream destination to visit throughout the year.