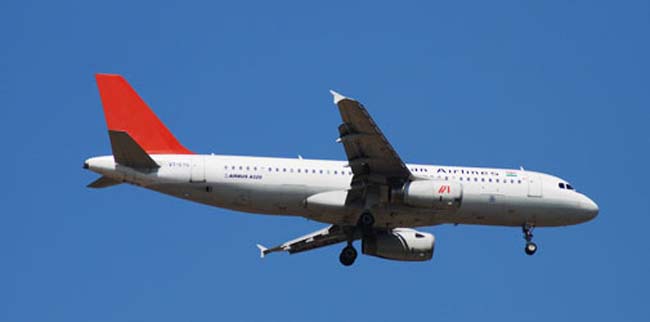 The magical state of Rajasthan is a dream destination for one and all. The magnificent forts, opulent palaces, thriving wildlife amidst lush greenery, coupled with vast expanse of golden Thar Deserts make it a perfect holiday spot. The natural and historical assets of the state are further accentuated by its hospitable people, vibrant customs, and multi-colored festivals. One can experience all this in the lap of luxury and comfort that is offered by various heritage resorts placed in the state. The state of Rajasthan is easily accessible via air travel and has all the modern facilities that can compete with any other place in the world. The state has one international airport, along with five domestic airports, which maintain smooth air traffic in the region. The material below will guide you in making an informed decision about the best and most convenient route that suites your needs.
Sanganer Airport (Jaipur International Airport)
As the name suggests, this airport is located on the outskirts of Jaipur in the region of Sanganer. The airport is around 10 km from the capital city of Jaipur and the only international airport of Rajasthan, though many domestic flights also land here. Air India, Air India Express, Go Air, Indigo, Jet Airways, Kingfisher Airlines, Oman Air, Spice Jet, and Air Arabia are some of the domestic and international flight operators that have daily flights scheduled from this airport. The airport is fitted with all necessary amenities keeping in mind the international travelers, like money exchange, car rental, duty free shops, internet cafes, restaurants etc.
Jodhpur Domestic Airport (Civil Airport Jodhpur)
This airport is sited around 5 km from Jodhpur Railway Station and connects this historic city with all major cities of India with daily flights from Delhi, Mumbai, Jaipur and Udaipur. Major flight operators here are Air India, Jet Airways, and Kingfisher Airlines. The airport is equipped with modern amenities that include bookshops, ATM machines, internet and mobile joints, along with various fast food restaurants, that will help your journey to be hassle free.
Maharana Pratap Airport (Udaipur Domestic Airport)
This airdrome is located around 22 km away from the city center of the majestic Udaipur. The airport is perennially operational and connects the city with Delhi, Mumbai, Jaipur, and Jodhpur. Major flight operators are Jet Airways, Indian Airlines, and Kingfisher Airlines. This plush airport is also a base for Indian Air Force and Border Security Force, along with few other charter flight operators. Visitors can indulge in shopping and buy various handicraft items, like pearl jewelry, tie and die cloth etc from the duty free shops here. The airport also boasts of money exchange facility, a tourist information centre, chemist shop and cell phone recharge center.
Nal Airport (Bikaner Domestic Airport)
This domestic airport is located around 17 km away from the main Bikaner city. The airport is currently under construction and is believed to become operational from July-August 2012. The people of the region are eagerly awaiting the beginning of the air service, which will definitely boost development and tourism in Bikaner region. The initial flights taking off from here will connect the district with Delhi and Jaipur by air.
Kota Domestic Airport
This airport is placed 10 km from the city center of Bikaner but has not been operational since 1997, when it had to be shut down because of the economic recession. However, some private and charter flights are still operational from here.
Jaisalmer Domestic Airport
Located approximately 9 km from the city of Jaisalmer, this airport serves principally as a base for the Indian Air Force. However, a new civil terminal is under construction and will be soon operational.